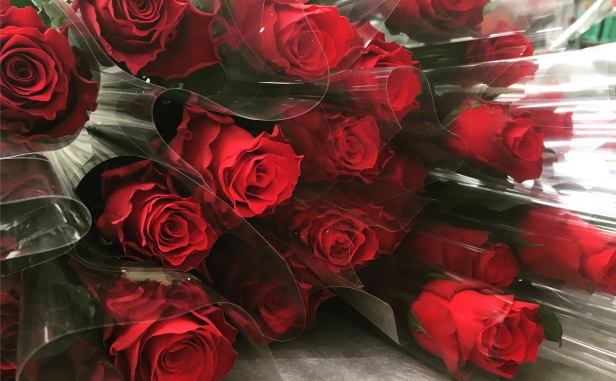 Ishai Sharon, F. Optimal Connection's Head of Roses Department reports that the flower market around this period is rather slow which he says is not unusual. The priority by consumers according to him, is majorly on Christmas articles and green small arrangements for the advent period, but not on flowers. "What is unusual is the extreme weather circumstances in Kenya. We faced a phenomenon called "The Indian Dipole" which happens normally once in ten years," he adds.
Ishai explains that this unusual warming of the Indian ocean called the Indian Dipole, caused heavy rains and flooding across East Africa. As a result, Ishai notes that crops are really suffering from quality problems, especially Botrytis.  "And If the weather will continue like the forecast promises, then we are worried also from downy that cause loosing of full flush and even more," he concludes.
However, Ishai expects that the demand for flowers during the Christmas period will begin by the end of next week. The colours according to Ishai, especially the Pink Colours are now suffering the most because of the low demand and low market prices. On the other hand, the Red Colours are fairing much better, this is more so when he compares the prices now to the prices last year. "Low supply from Kenya, Holland and Spain is the reason for this, but I believe we are going to have a long period of good prices for the segment of red roses," he says.
He concludes this review by advising, "The big target of all growers for the next period, is to make sure they all keep the quality good even if it's going to be a very difficult task. I wish all of us good Christmas sells and a good 2019 season."