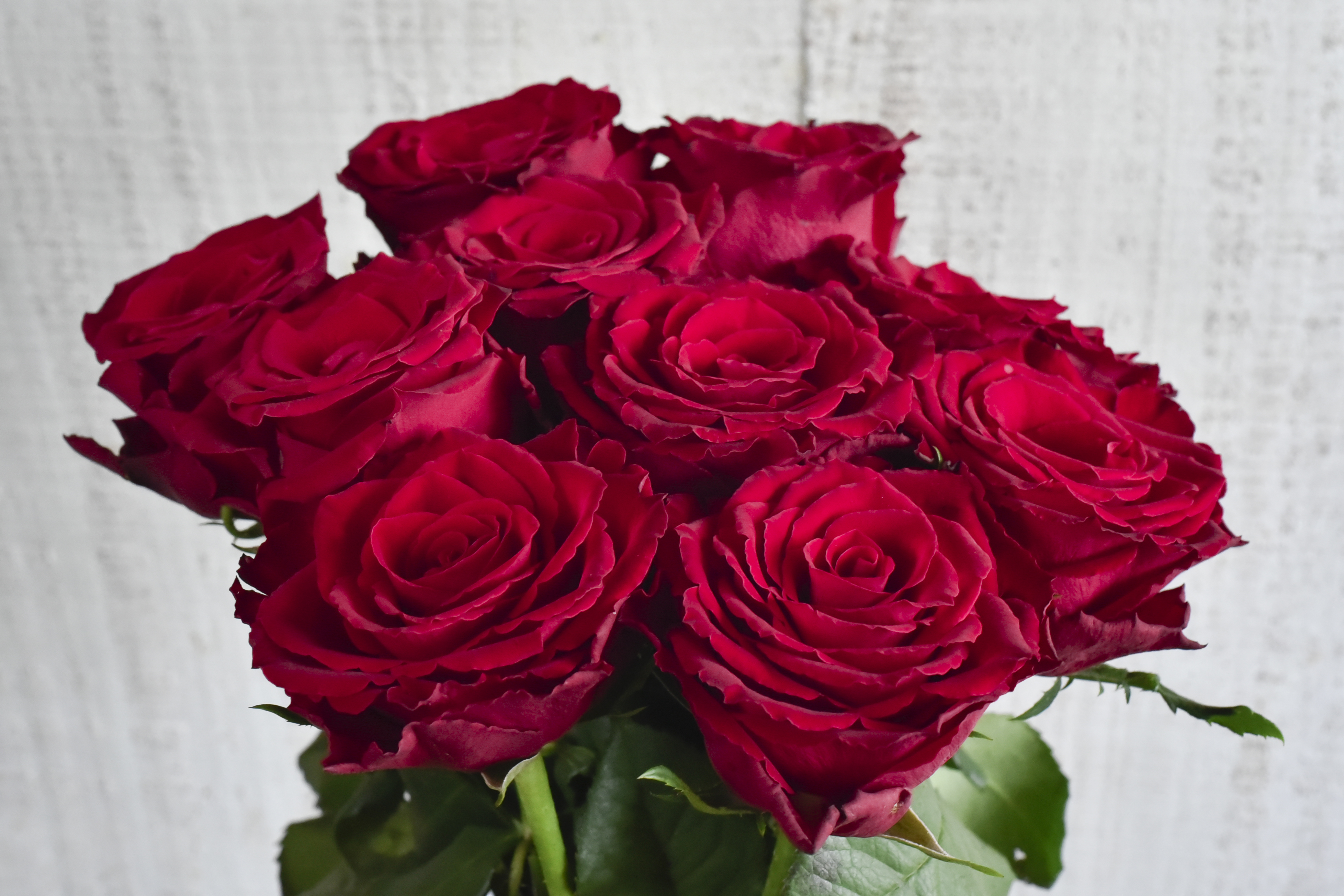 Ishai Sharon, the Head of Roses Department with F.Optimal Connection, is happy to report that the first 4 weeks of the year started with good prices for roses except for week 2.  "All the other 3 weeks were better, especially the last week which saw a 22% higher price when compared to the same period last year," he says.
Ishai informs us that December 2019 was generally better, all flowers according to him, had an 8% higher price while the supply was even more at a high of 4% in comparison with prices over the same period in December 2018. With the Roses, Ishai says that the picture was even better with a reported 17% better price! "We all know that weather conditions continue to be the main factor affecting production, as such, the bad weather in Kenya caused a low supply of flowers. "But we can be a bit positive because it seems the demand in Europe is growing especially in parts of Eastern Europe," he says.
Further, Ishai says that the high temperatures in Holland caused a much higher supply of Tulips. However,  the negative effect of this was then felt more on the segment of the Short Roses. According to him, the sales for Valentine's Day will soon be starting and the forecast is quite clear. There's a significant lack of roses coupled with a high demand for them. He also informs us that a lot of roses are sold in advance, especially the red colours of certain varieties are all sold out! In addition, the weather forecast for Kenya in the next coming days will be cloudy with expected showers, "This for sure is not helping," he adds.
"The Valentine's Day and the Women's Day on the 8th of April 2020 are very important for the roses sector and we hope that it will give a positive push to the brunch. After a difficult year we all need it," he concludes.