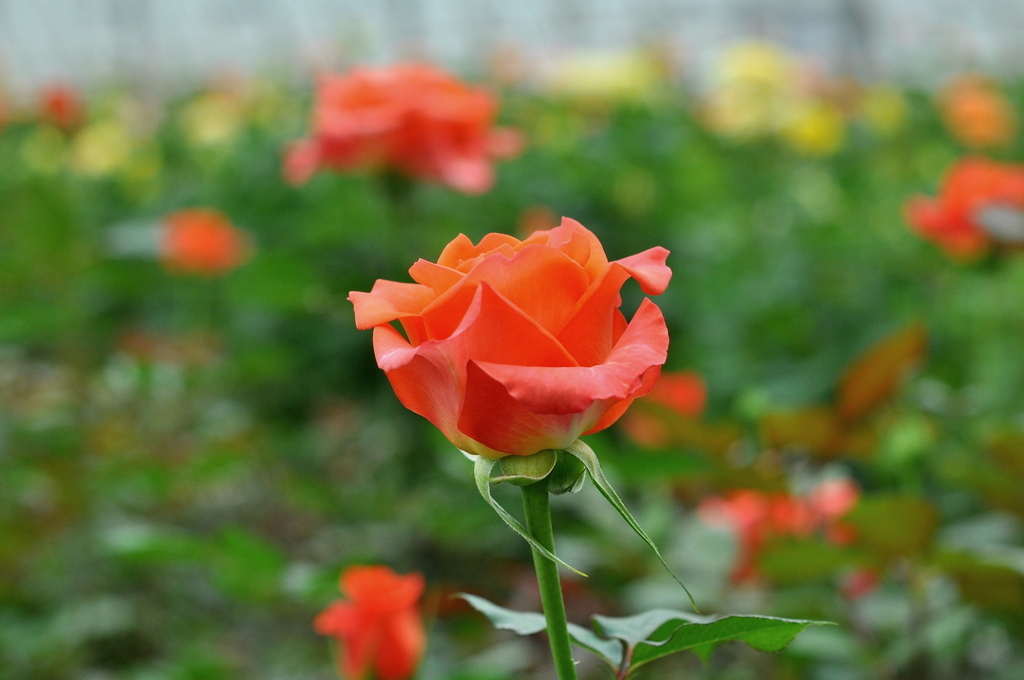 Overall Market Review
Ishai Sharon, Rose's Department Manager with Flower Optimal, informed us that market results on week 18 were generally not bad and that the prices were far better when compared to the week before. However, he notes that prices on the 1st of May being the Labor Day holiday were generally low. All the same he's glad to inform the team that the prices will go up later. Ishai continues that the prices of all short lengths have greatly improved because of the demand created during the month of May.
He is also extremely happy to report that the price of the colours has greatly improved especially for the special orange which was even better. Additionally, big quantities of red roses have begun to be supplied for the market as the demand for Mothers Day is set to begin week 19. The forecast for the close of the week, he affirms, will see big quantities of red roses continue to be supplied and he further believes that the sales on Mother's Day will greatly aid in improving the market prices. As Ishai puts it," From Mothers Day on the 13th  of May in Germany and Holland, Poland's Mothers Day on 26th May, and France's Mothers Day on 29th of May, we are anticipating a high demand and competitive prices all the way up to the end of the month".
All sales for the Mothers Day, according to Ishai, will  begin in week 19 for all export auctions and it will be followed a week later by the local ones. "Although the Tulips here are almost finished, we expect that it will in turn create a high demand for the roses," he states.
Weather Forecasts for the Next Period
Weather forecast in Europe for the next 10 days is expected to be between 7-15 degrees which Ishai points out is expected to be positive for the sales market.
In regards to the weather forecast in Africa, Ishai informs us that we expect Ethiopia to be cool and rainy and he reports that in the case of Kenya, the rain has finally started falling therefore temperatures are expected to go down.
 Challenges
There were certain challenges which affected markets in Europe, according to Ishai. The Kings Day in Holland which took place on Thursday the 27th of April saw all export auctions remained closed for that particular day. He further added that the International Labor Day which fell on Monday the 1st of May was a free day in almost all of the European countries like Germany and France.  During this period, he says most people went on vacations over the long weekend and when combined with yet another one week of school vacations, it wasn't  positive for the market. He however hopes and expects that the market will definitely improve afterwards.